---
Unlock your Next level growth

---
Through IndeCollective's Launchpad and Annual Membership experiences, you'll access the education, elite community, and expert guidance to achieve financial freedom and greater flexibility through independent work.
IndeCollective Launchpad

You will set your bigger vision and goals and then learn the key ingredients to translate your craft into a six, and even a seven-figure, independent consulting business. After an introductory diagnostic and goal setting process, you'll receive a customized learning plan and be placed into a tailor-made (A)Team, your personal board of advisors. From there, you'll leverage IndeCollective's modularized curriculum, cohort-based learning model, and guidance from IndeCollective experts to accelerate on your path to greater financial freedom and flexibility.
Through the IndeCollective Launchpad you'll receive:
Personalized learning plan and office hours
Weekly masterclasses with IndeCollective experts
Customized curriculum, tear-sheets & workbook
(A)Team: Your personal board of advisors
Elite community of peers with whom you'll grow
Members-only app to connect, collaborate & learn
IndeCollective Annual Membership
In the year-ahead, as you supercharge toward your financial and personal goals, you'll continue to receive support from an elite community of like-minded individuals on a similar journey, while gaining access to the seasoned practitioners, who will share the actionable lessons and advice to help you fast track to your bigger vision. More specifically, through your Annual Membership you'll access IndeCollective's:
Quarterly planning sessions to fine-tune your growth plan
Praxis sessions with IndeCollective experts to supercharge your business
Access to monthly business development, networking, and programming that spans the entire IndeCollective community
Special offers and white glove service with IndeCollective partners, who will help you streamline your back office and save thousands
Additional learning modules to support you as you shift from stage-to-stage of your independent journey
The IndeCollective Launchpad and Annual Membership are both designed to help you supercharge your business, with a few key differences:
---
| | Launchpad | Annual Membership |
| --- | --- | --- |
| Length | 10 Weeks | 1 Year |
| Personalized learning plan | ✔ | ✔ |
| Weekly expert talks | ✔ | ✔ |
| Core curriculum | ✔ | ✔ |
| (A)Team assignment | ✔ | ✔ |
| Cohort programming | ✔ | ✔ |
| Coaching and biz planning for growth | | ✔ |
| Praxis Sessions with IndeCollective Experts | | ✔ |
| Network-wide programming | | ✔ |
| Partner benefits & cost savings | | ✔ |
| Additional curriculum | | ✔ |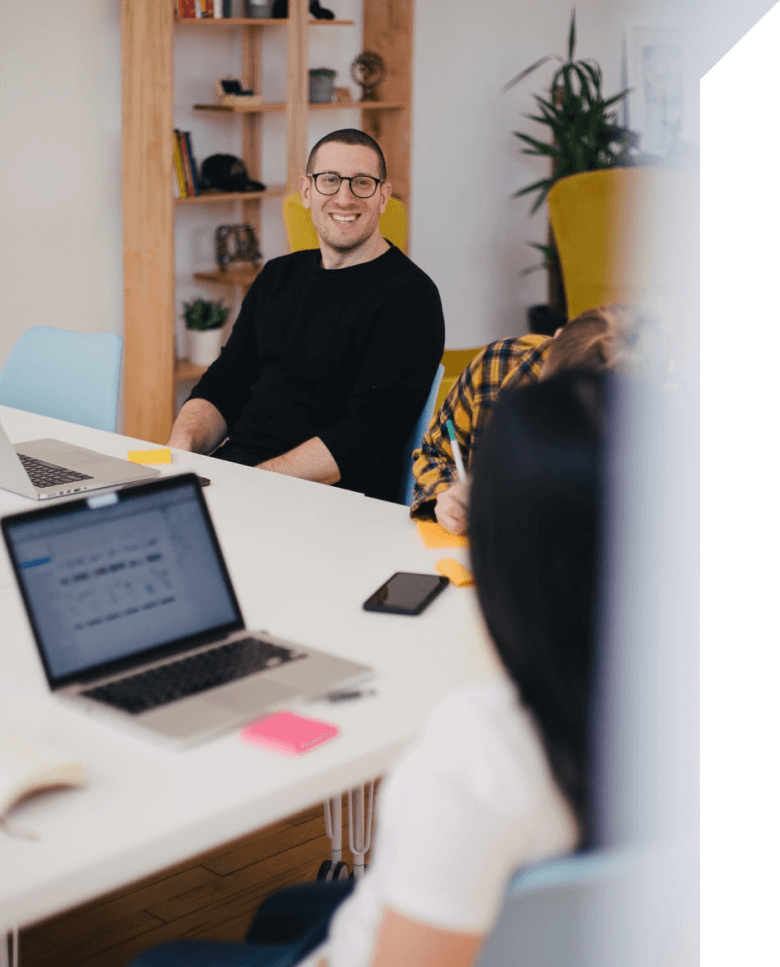 Money back guarantee

IndeCollective's program and peer group has the power to supercharge your independent career. That's no hyperbole — it's based on the results of our members, who have achieved meaningful outcomes as a result of fully engaging in our program and then shifting into massive action. We're confident that if you do the work, you'll also make meaningful progress toward your bigger vision and business goals. So much so, that we're happy to back our program up with a risk-free, money back guarantee.