---
They did it. So can you.

---
These smart, hard-working IndeCollective members put in the time and effort — applying our program model and expert network to achieve greater financial freedom and flexibility through independent work.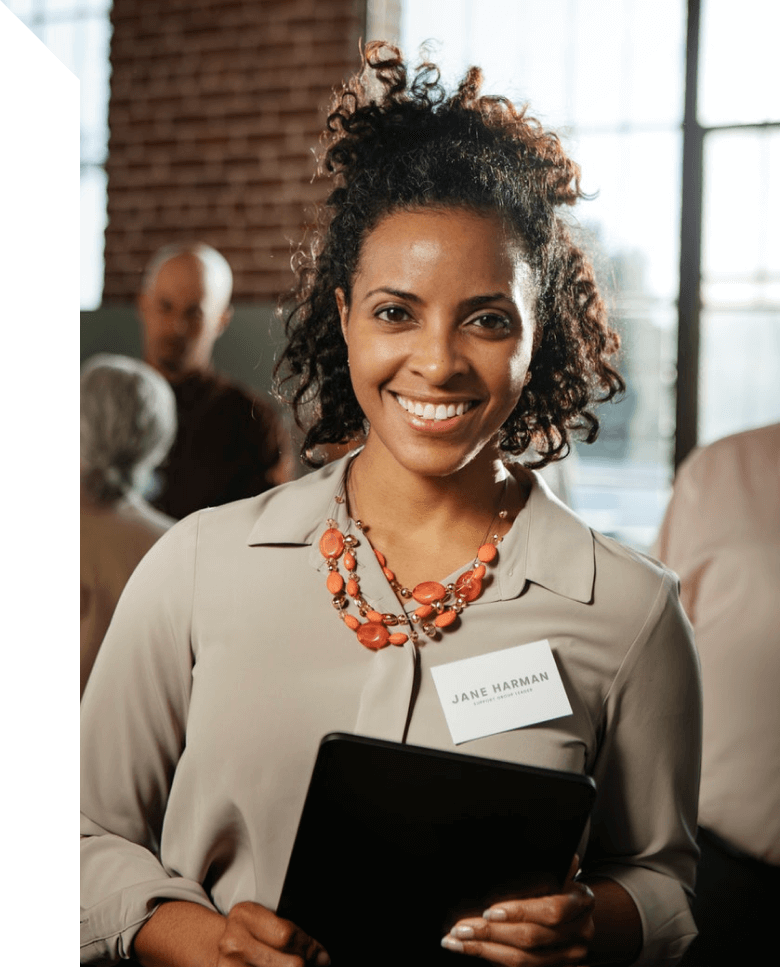 Hear what our members are saying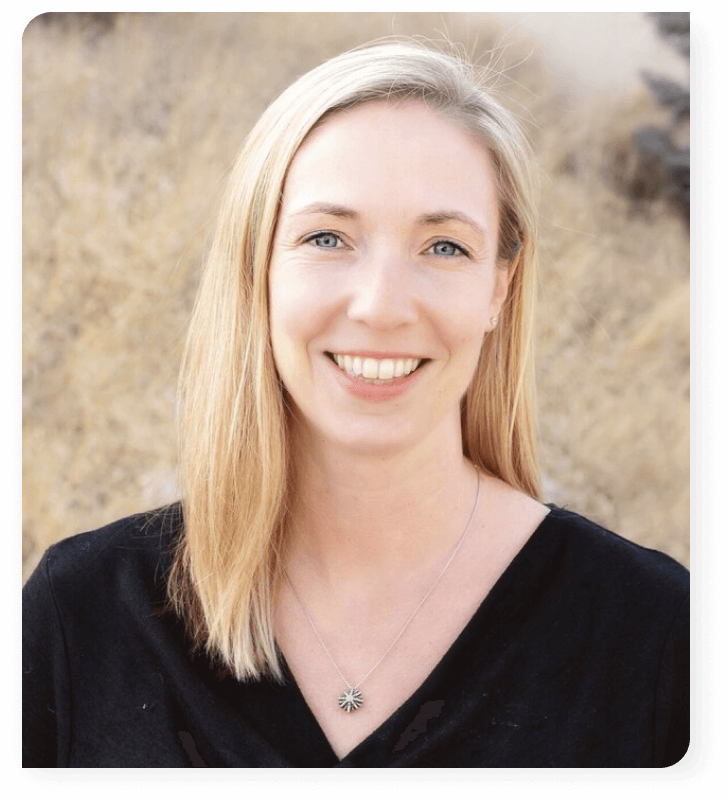 ---
"I can say unequivocally that IndeCollective is the best investment I've made in myself in more than a decade. Thanks to the curriculum and support I received from my peers and mentors, I've not only doubled my revenue in the last year, but also streamlined my sales and backoffice, saving nearly eight hours a week. If you have a bigger ambition for your business and life, IndeCollective is a 'must do now' investment."
– Catlin Coffrin, Brand Marketing Leader

---
Learn how 8+ years into building her independent coaching practice, Catherine Zack leveraged IndeCollective's programming and community to launch her signature, productized offering — something that has enabled her to meaningfully grow her income and impact, while freeing up additional time to invest in her growing family.
– Catherine Zack, Coach & Wellness Leader

---
"One of the most compelling and truly special elements of the IndeCollective experience is the (A)Team — a curated group of six peers, with whom you're matched based on your adjacent, yet non-competitive professional goals. I genuinely look forward to our Monday evening (A)Team meetings. They're an opportunity to get real-time feedback on a burning challenge I'm facing; to support my peers and flex my problem-solving skills to help others; and share a laugh, a bit of good or bad news, and simply to connect with a group of impressive people who now know my goals and are invested in my success. In a few short weeks, my (A)Team has morphed into my personal board of advisors. This is a group I will stay in touch with for years to come and a container that I believe so many of us crave."
– Sarah Lewen, Customer Experience Leader

---
"I've been an independent consultant for more than four years. Thanks to IndeCollective, I connected with frameworks and expert perspectives to more clearly articulate my product offering, refine my pricing model, and cultivate a more thoughtful sales process — changes that have helped me to 3x my revenue in the last 12 months since graduating from IndeCollective!"
– Teddy Daiell, Strategy & Finance Leader

---
Learn how Claudia Richman has earned more than she did as a full-time agency executive in considerably less time by leveraging IndeCollective's productization and pricing playbooks and partnering with IndeCollective peers to win and deliver bigger, more interesting consulting engagements.
– Claudia Richman, Org Design & Change Management Leader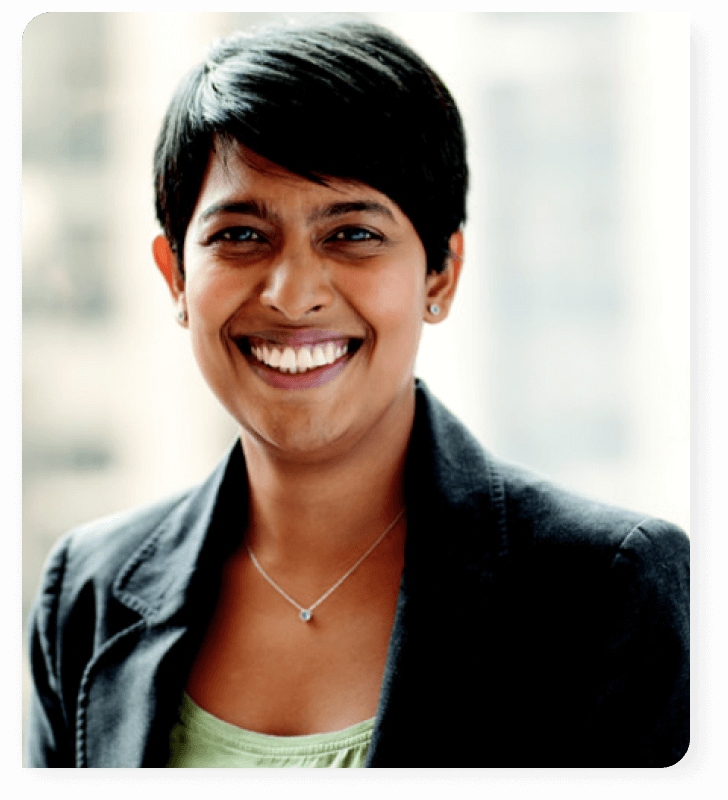 ---
"I have been in corporate leadership roles for two decades, but now I am building my portfolio career as an independent board director. Through IndeCollective, I was paired with a 'personal board of advisors' and experts who helped me navigate the transition. With this well-rounded support, I have positioned myself onto several new boards where I can focus on impact-oriented changes."
– Nerissa Naidu, Chair of the Board & Finance Leader

---
Learn how Kinsey Wolf leveraged the practical education and supportive peer group to productize her offering and streamline her operation—things that have not only helped power Lane Collective's triple-digit growth, but also freed up half of Kinsey's time to pursue a long-held passion project and a more balanced lifestyle.
– Kinsey Wolf, Performance Marketing Leader
---
"6 months ago I left what I thought was my dream job. It wasn't. I was mentally drained, overwhelmed, and frankly not using the skills I am best at. I'd always thought that freelancing was an in-between job. Something you do when you don't know what to do. But deep down I loved it and thrived in it, so I decided to nurture that in-between profession and invest in my career as an independent consultant by joining IndeCollective where I learned how to:
Effectively use value-based pricing (over hourly)
Niche down on my positioning
Connect with my ideal clients
Now, 6 months into building my strategy consultancy, I have:
Increased my annual income x5 (seriously!)
Worked with clients I ABSOLUTELY FRICKIN' LOVE
And hired my first team member so the business can be productive while I take time to do non-work things that help avoid burnout
If you're interested in pivoting to freelance work or growing your freelance business to meet your income and lifestyle goals, I cannot recommend IndeCollective enough."
– Charlotte Cramer, Research & Strategy Leader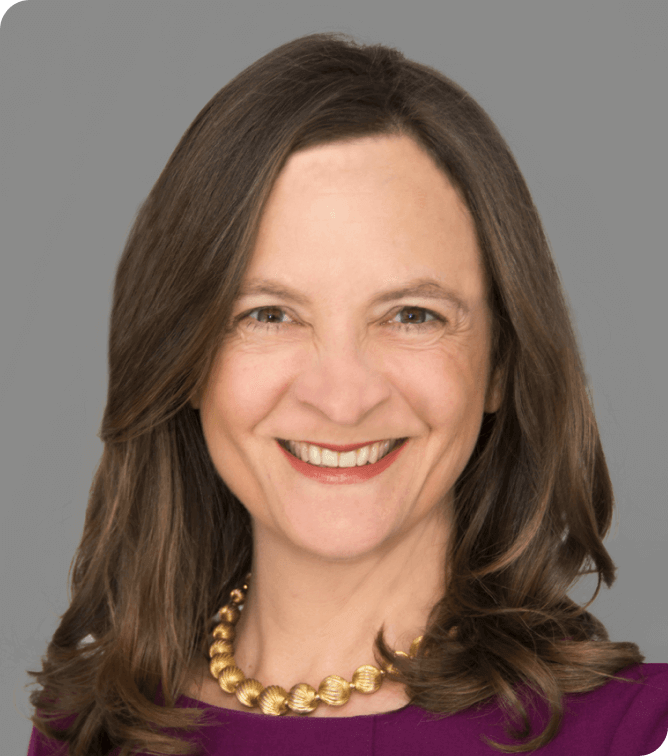 ---
"I wish I had IndeCollective when I started my business four years ago, but I'm thrilled to have it now! The curriculum provides comprehensive coverage of the topics anyone needs to understand to start and build their own business. Because of IndeCollective, I have made structural changes to how I package my offerings and how I do my proposals. I have also deepened and improved my marketing in a way that feels authentic to me. Having my (A) Team group of six people who are in similar life stages of their businesses is a fantastic benefit for me because it gives me people to talk with about business challenges who have gone through the same thing. As an independent business owner, it is really nice to also have a team!"
– Eileen Smith, Public Speaking Coach

---
Learn how lawyer, Kyle Westaway, supercharged his ten-year old independent legal firm, Westaway, by leveraging IndeCollective's productization and pricing playbooks. Things that within 18 months of graduating, helped him more than double his business, while saving 8 hours as well as earn the distinction by Fast Company as a "World Changing Idea."
– Kyle Westaway, Lawyer, Author, Startup Leader
---
Learn how content creator and social influencer Katie Gatti (@moneywithkatie) has more than doubled her side hustle year-over-year by leveraging IndeCollective playbooks and mentors to productize, price, and sell new digital product offerings to her growing audience.
– Katie Gatti @moneywithkatie, Influencer & Content Leader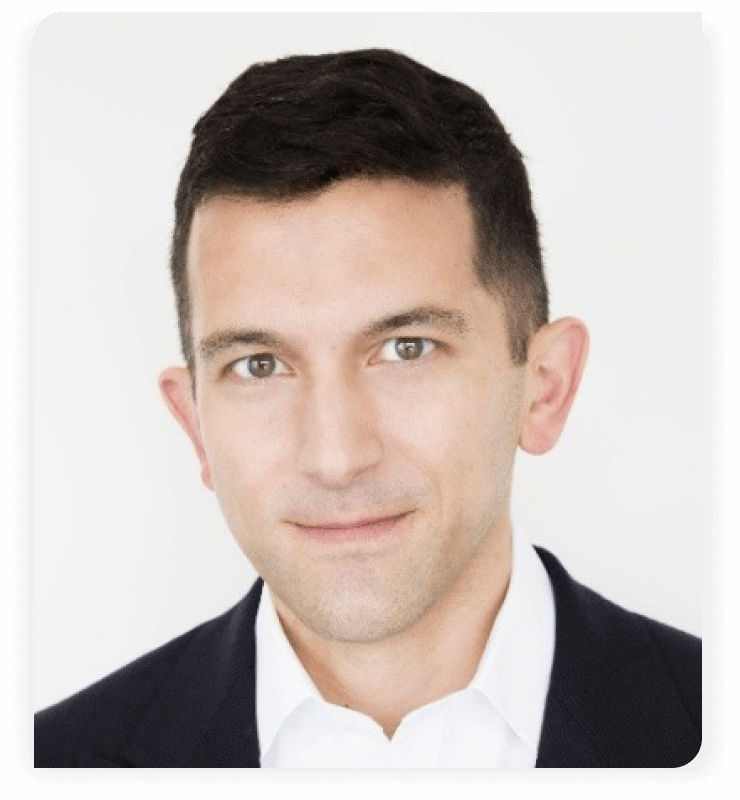 ---
"I think of IndeCollective as the modern MBA – for the modern, independent worker. While I graduated from Wharton and that education and network has served me well, IndeCollective's program feels tailor made for anyone who is serious about translating their skillset into seven-figure, independent business. As someone who's worked both in executive roles and independently, the education, expert mentorship, and community I've developed through IndeCollective will be invaluable for charting my career journey."
– Tom Balamaci, E-Commerce & Tech Leader
---
Learn how a leading independent marketer, Lola Bakare, turned to IndeCollective's programming, mentors and her "(A)Team" to find the support to productize, price, and launch her new offering "Maximize the Movement," which has grown her impact and income, while having her live in her zone of genius.
– Lola Bakare, Inclusive Marketing Leader

---
"While I have an MBA, I consider IndeCollective as the modern executive's MBA for entrepreneurs. As a corporate executive turned solopreneur, I learned very quickly that my corp expertise would only get me so far — especially when it came to bootstrapping my business. Through the experience, I gained relevant playbooks, insightful productization tips and seasoned accountability partners. Every engagement provided an epiphany moment, with an eye on how to grow my business at my speed."
– Jennifer Fondrevay, M&A Consultant, Coach, & Author

---
"After I had my two beautiful kids, I decided to become a full-time parent for the first few years of their lives. However, thanks to IndeCollective, I found a path to step back into the world of work -- but this time, on my terms. Through their launchpad program, I received step-by-step guidance from expert mentors and a tailor made curriculum, which helped me translate my skills as a media executive into productized, marketable consulting services. What's more, through IndeCollective's community, I found my tribe -- other like-minded creators, who took a real interest in my vision and goals, and championed me as I took the next right steps on my independent path."
– Roopa Matthew, Digital Media & Brand Leader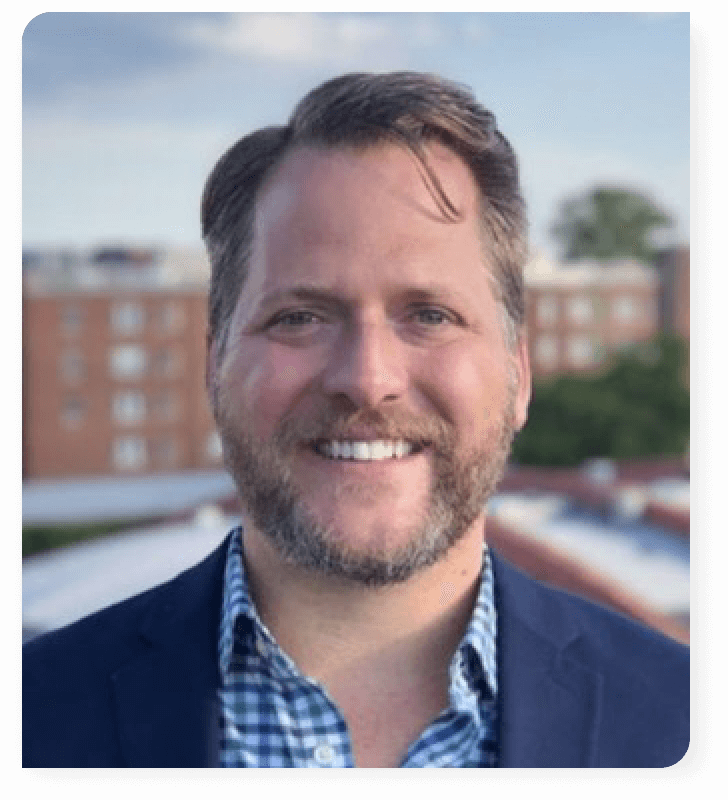 ---
"A year and a half ago, my business partner and I launched our own independent consultancy, the Renegade Consulting Collective. This year, we wanted to invest in taking our business to the next level. Through IndeCollective, we were able to access practical playbooks, work with sector-leading mentors, and connect with a supportive group of peers running their own independent businesses. Personally, I learned an incredible amount about how I can shift my own business from a one-to-one model to a one-to-many model and even launched a client offering focused on philanthropic advising for high net worth individuals. My partner, Derek Robinson, and I earned our MBAs from Stanford and Wharton respectively, but IndeCollective has absolutely helped us grow our business in very real ways we didn't learn in business school. Without IndeCollective, we'd still be trading time for money — no question."
– Chandler Arnold, Impact Investing & Social Enterprise Leader

---
"Thanks to IndeCollective's pricing and productization bootcamp, I was armed with the framework and support to pitch and close new business on the right terms, tripling my consulting revenue quarter-over-quarter."
– Joanna Lee, Marketing Leader

---
Learn how organizational development leader, Mark Henry, leveraged IndeCollective's playbooks and community to translate his hard won expertise into newly launched, high growth consulting practice. Something that's allowed him to do more of the work he loves, while freeing up valuable time to spend on the people and passion projects that make independent work worthwhile.
– Mark Henry, Organization Development Leader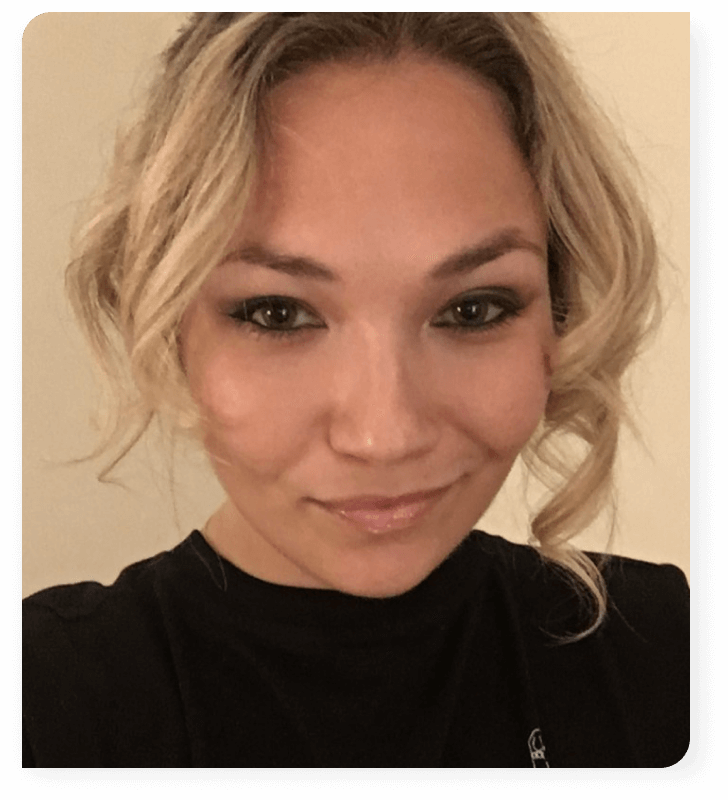 ---
"When designers, strategists, copywriters, developers and other creatives go independent — for a while, the only thing we think about is how to manage the client pipeline and deliver great work. But several years in, you start wondering: "Should I hire more people? Should I start an agency? Maybe it's time to build that app I've been thinking of?"... and this is where many people pull the trigger on all the above or return to school for a full-time MBA. Last year, however, I was fortunate to be introduced to a 10-week cohort-based program for leading independents -- a true paradigm shift that beats all the scenarios I outlined above. It teaches you to expand your perception of what you offer your clients, rethink the way you package and price your services, while matching you to a team of other independents, whom you learn alongside and build business and life with. The program is IndeCollective, a "Freelance MBA" of sorts, but without the suffocating price tag."
– Liya Safina, UX Design Leader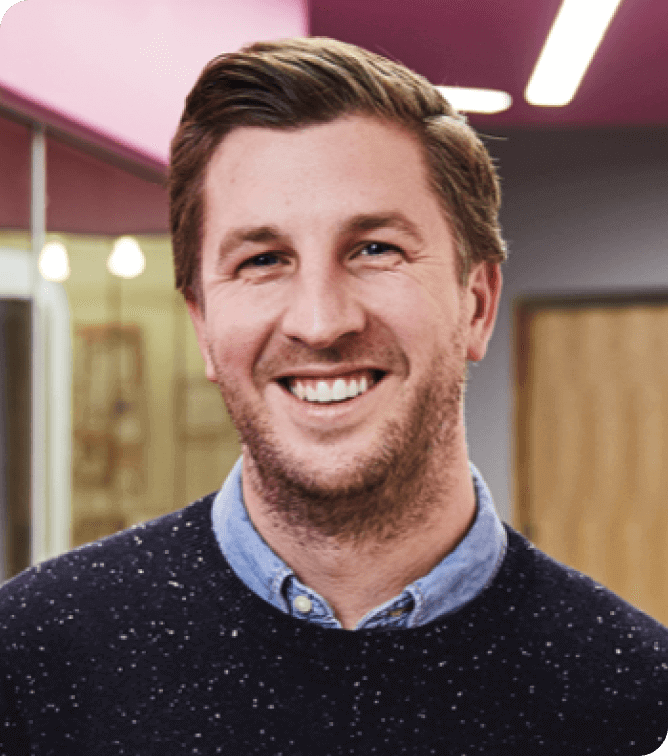 ---
"Coming into year four as an independent consultant, I was ready for a refresh. IndeCollective came at the right time to help me do just that. Through a mix of accomplished speakers, practical tools, and inspiring peers, I was able to refine my vision for this next chapter of my business and shore up the systems needed to grow while doing more of the work that truly fires me up. I'm only a couple weeks out from the program, but know that I'm on a different trajectory as a result of my time with IndeCollective."
– Rob Strain, Experience Design Leader

---
"I consider myself a community builder — I love organizing conferences and groups of like-minded, high potential people for networking and business development. As an alum of IndeCollective, I'll say it is one of the most impactful communities I've ever been a part of. If you're looking for the right network + education to help you grow your independent business — go no further, IndeCollective is it."
– Ashley Quinto Powell, Sales Leader

---
"Since leaving my full-time corporate job a year ago, I've launched an independent advisory firm and a tech startup. IndeCollective's curriculum helped me address some of the challenges I originally faced, identify new opportunities I hadn't seen before, and develop the know-how to build two cash generative businesses."
– Arif Shah, Product Leader

---
"I'm three years into building my consulting practice, Palais Impact Advisors. We've made great progress, no question, but now thanks to IndeCollective, I have confidence in the questions I need to ask and resources I need to access — this quarter, next quarter, and a year from now — in order to continue growing my consultancy. Just as important, I now have a community and a personal board of advisors to support me as I navigate my next stages of growth."
– Kara Gustafson, Impact Investing Leader

---
"I joined IndeCollective to access best practices for scaling and selling my business services. But I've come out of it with so much more—new friends, new clients, and a sense of belonging. I'm amazed at how much value I've found in joining a community of like-minded people who understand the challenges—and joys—of owning your own business. I've gained insights, tools, and perhaps most importantly, a great deal of inspiration to hone and grow my business."
– Alexandra Phipps, Brand Strategist & Storyteller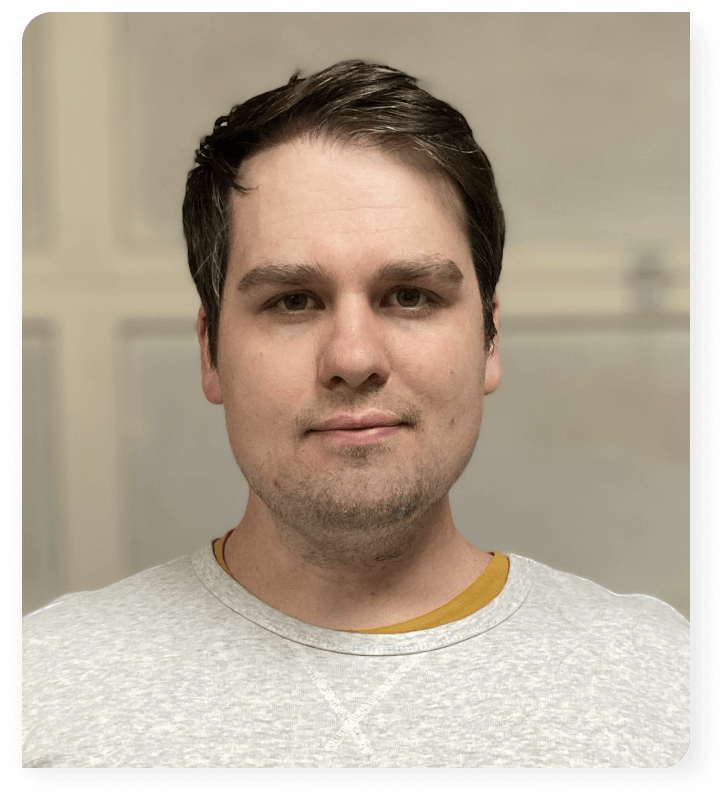 ---
"Although I'm a long-time independent, I'm a first time agency builder. Being surrounded by seasoned peers and having access to expert practitioners who have built successful, seven-figure businesses helped me short-cut to the right steps to setup my agency and land my first five clients. It would have taken me years to figure this out without the support I received through IndeCollective."
– Lance Holmes, Design Leader

---
"Having led performance marketing at some of the fastest growing startups, IndeCollective helped me translate my craft into consulting opportunities that have broadened my network and created a secondary source of income."
– Monica Cepak, Growth Leader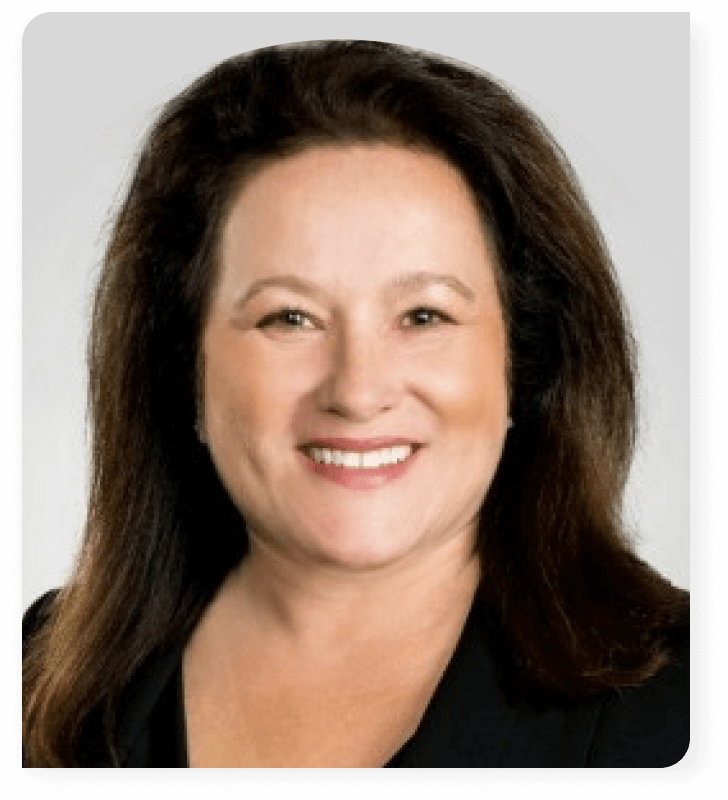 ---
"If you are an independent business owner (consultant, coach, agency owner), IndeCollective is a must! No one teaches you how to be in business for yourself like IndeCollective - it IS the modern MBA. Not only do you learn from seven and eight-figure business owners, you're doing it alongside 150 others who are in the arena -- people who are building their own independent businesses and with whom you'll no doubt trade referrals, collaborate on projects, and use each other's services. If you're ready to grow your impact and income this year, don't wait -- join the next IndeCollective Cohort. And please feel free to reach out to me via LinkedIn and I'll share how IndeCollective has helped me take my independent practice to the next level. "
– Jennifer Hoege, Coach & Operations Leader

---
"IndeCollective's expert network and platform are exceptional. The content, discussions, and workshops led by, and with, seasoned solo practitioners and agency leaders helped me to productize and proactively market my offering, expanding my consultancy."
– Julia Davis, Real Estate & Hospitality Leader

---
"I've made more changes and (wisely) invested more in my consulting practice than I had in the previous three years since starting my business. IndeCollective's curriculum is rich and eminently practical, covering all the essentials needed to start or improve as an independent consultant or a boutique firm. Still, the differential factor is the relationship-building with your IndeCollective cohort (~150 hand selected independents, who build business together) and with your (A)Team (a personal advisory board of six, who help you to answer the tough questions and then shift into action as you take your business to the next level)."
– Guillem Garcia, Management & Strategy Leader
---
"Being an independent has given me the financial freedom and flexibility to live a life that aligns with my values. Being a part of IndeCollective has expanded my view of what's possible financially as an independent, and connected me with the right tools and community to continue evolving my business."
– Willa Zhou, Operations Leader

---
"Six years into my independent consulting journey, I've found my tribe through IndeCollective — a community of driven professionals, who share a commitment to achieving greater financial freedom and flexibility through independent work. Through this program, I've connected with new business partners and collaborators — people with whom I can tackle larger client engagements. Not only growing my revenue, but doing so in a way that keeps me engaged and growing professionally."
– Sven Merten, Strategy Leader

---
"Hi! My name is Rachel Cutler and I run a digital focused design studio with an emphasis on balancing conversion-driving UX with beautiful design. A year ago, I would not have been able to say that. IndeCollective gave me the confidence and knowledge to position myself in a clear and authentic way -- and by honing in on my positioning, I've crafted a website that represents where my studio is now and where I want to take it.
Before joining Inde, I would take any project that came along whether it was in my niche or not. I didn't know how to offer my services as products, or properly quote so that the client and MYSELF felt like we were getting a good deal. I was all over the place - working countless hours, saying yes too much, and leaving money on the table.
A few weeks ago, I had a prospective client reach out to me for the first time because they found my website. They. Reached. Out. To. Me. I now have choices in the types of projects I want to take on, understand when it is ok to walk away, and am so excited for the progress that is yet to come. I know that this is directly because of IndeCollective, and the ability to be really thoughtful about what I am doing that the program gave me.
If you feel lost, or overwhelmed, or just like you have hit your ceiling in your business then this is the program you've been searching for. Hope to see you there, because I'll be returning for more."
– Rachel Cutler, Product Design Leader